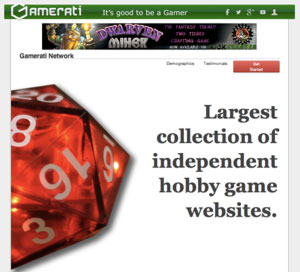 Gamerati Network
The Gamerati Network is a blog and advertising network where I've served as Reviews Editor for a few years now. If there's a review posted there, I worked with the reviewer to refine and edit it.
Gamerati Example #1
Gamerati Example #2
Gamerati Example #3
Gamerati Example #4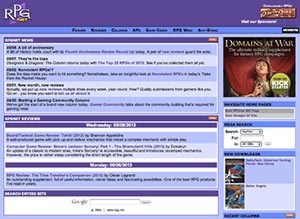 RPG.net
One of the largest tabletop roleplaying sites on the internet, RPG.net continues to be a repository for gaming advice, discussion, knowledge, and reviews. I've served as Administrator, Forums Supervisor, and still serve as Review Coordinator.
RPG.net Example #1
RPG.net Example #2
RPG.net Example #3
RPG.net Example #4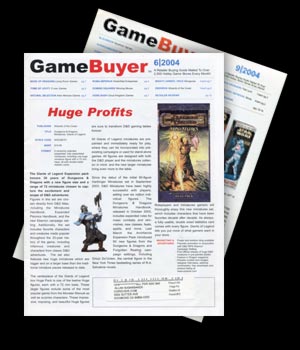 GameBuyer Magazine
Published by Impressions Advertising & Marketing, for four years GameBuyer Magazine was a retailer-focused publication that kept store owners informed of upcoming game releases and promotional opportunities. I served as Editor, Writer, and main contact for GameBuyer for most of its existence.
GameBuyer Example #1
GameBuyer Example #2
GameBuyer Example #3
GameBuyer Example #4
OgreCave.com
Launched in 2001, I started
OgreCave
to post game news, reviews, podcast episodes, and other related features. As the site's Editor and Founder, if it's on OgreCave, I wrote, photographed, spoke, designed, or generally edited it.
OgreCave Example #1
OgreCave Example #2
OgreCave Example #3
OgreCave Example #4